Previously published material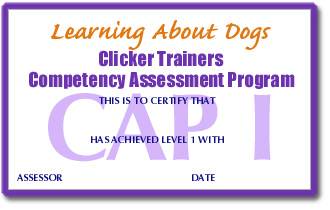 At Learning About Dogs we held a range of courses to purposely develop clicker training skills. It was not easy to define what was a beginner's class and what was more advanced. The CAP system was introduced as a clear curriculum of developing skills for any clicker trainer.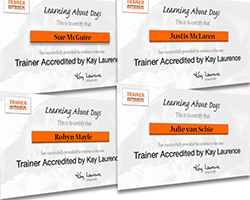 TAKL is not about producing clones, but evidence of learning that builds a solid foundation based on understanding, knowledge and application of skills. Not just writing an essay on how it should be applied, but actually showing you can do it. Closing the massive gulf between understanding it and applying it is a road that only you can travel.