The subject of training is far more complex that it appears on the surface. The term training, in common usage, undersells a complex system and rarely shares a common understanding. Many choices are bombarded at us from guaranteed recipes to magical solutions.
We live with our dogs in very individually different lifestyles and personal expectations. We have an responsibility to meet the needs of the society we live in. We may share passions for different dog sports, social events with dogs and leisure activities. We are learning to integrate research from neuroscience, the extensive technology available from education, instructional design, applied behaviour analysis and sport development.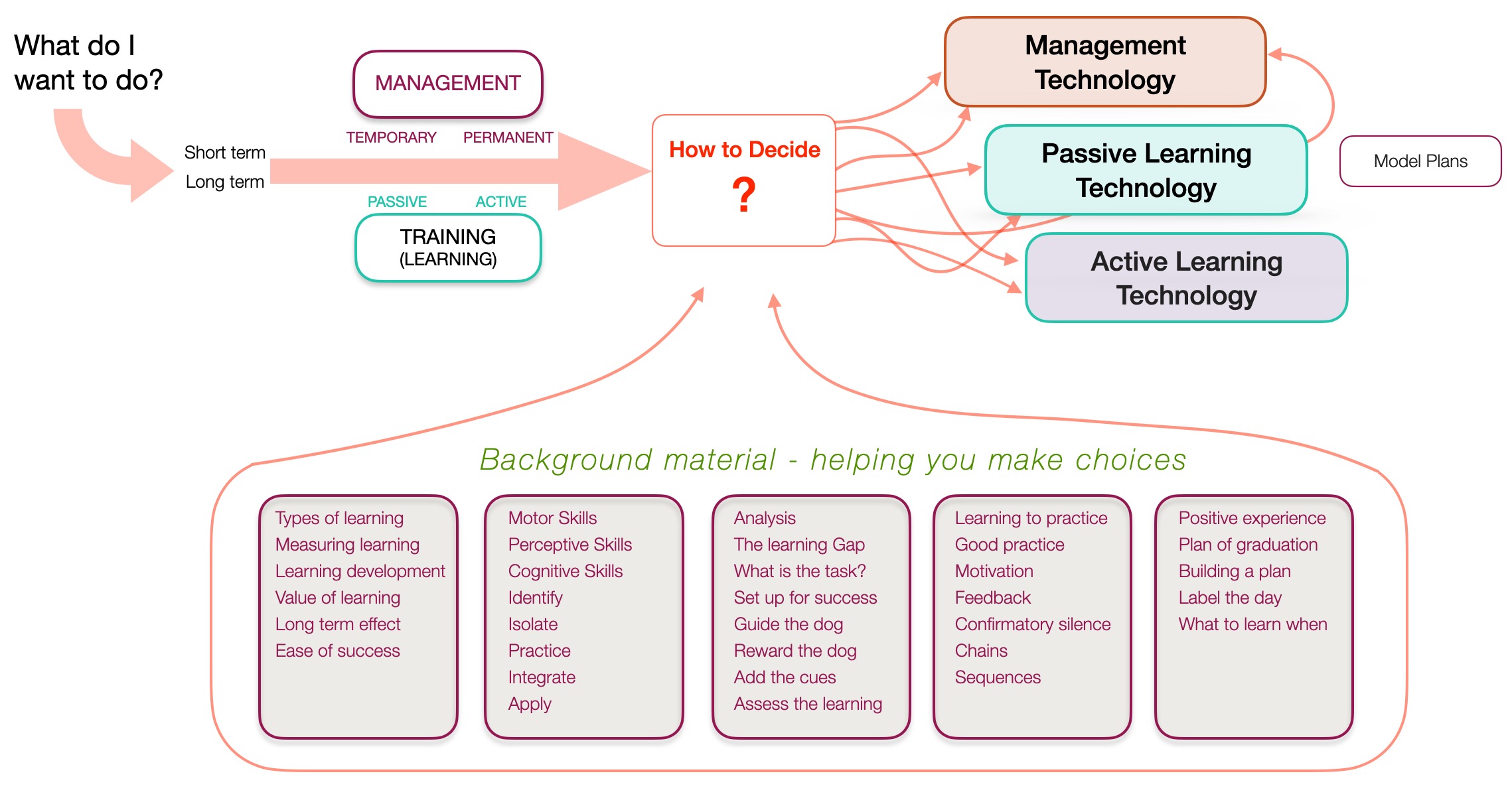 Simple generic recipes will no longer provide satisfactory answers. We are searching for a route through a series of choices, options, outcomes for goals that require investment of time and effort.
The course is a blend of resources that offers a lifetime journey where new material, skills and understanding will be continually integrating into what you already can do, need to change or upgrade. If that sounds exciting – welcome! If that sound daunting, then take it gently, wander around as you would in a well-designed landscape and let your natural desire to learn stretch its legs.
You can skim through to resolve a short term gap or you may be making a long term plans for your new puppy or adult dog joining your household. Planning ahead what you would like them to learn and then detailing the plan of exactly what they are going to learn, how you will achieve this and in what order.
Choice is often viewed as a positive situation, but too many choices without guidance can be overwhelming. Being comfortable with the choices available, knowing what choices you have and the potential outcomes is way to enjoy the process.