Description
Held at Tomlinson's Kennels, Leicester. 
Many enthusiasts are choosing the multi-talented collie, or sheepdog, to partner them in a variety of activities. From active pet, Agility to Freestyle, from Obedience to Tracking, collies will do their best to enjoy and fully participate in the training and competition.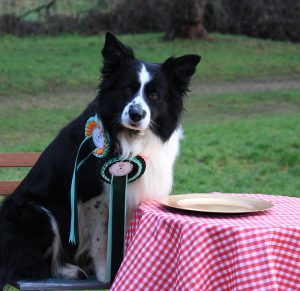 We employ their inherited talents; such as supreme concentration, athleticism, mental and physical stamina and enthusiasm to learn and tailor these skills to our expectations and requirements. In the same package other talents can interfere with the very skills we are trying to develop, such as over arousal, response to uncontrolled activity and unrelenting prey behaviours.
This weekend focuses on teaching you about the "whole package", learning what you have inherited and how to channel the skills to create a balanced partner. A critical part of developing a healthy collie is to teach relaxation and find the "off" switch. Suppression of the inherited behaviours can lead to a distortion of their personalities, immeasurable frustration and a lifetime of conflict between you and the dog.
Learning about Border Collies and working sheepdogs, can help you understand how they are designed, why you have specific behaviours that seem contrary to popular understanding, and why many of the regular training solutions seem ineffective. You can use their skills to enhance existing behaviours, remove frustration and as the perfect reinforcer.
The weekend will be a blend of presentations, demonstration and practical activities with each dog. We shall explore their individual talents and look at lifestyle and rehabilitation strategies where needed. Two whole days of doing sheepdog-stuff: play, training, building the joy, building the partnership of these wonderful dogs.
Dogs welcome from 16 weeks old, no upper age limit. Limited to 10 working spots. Spectator places available and future collie-partners especially welcome.