How we learn is very personal. There is no doubt that if we can learn through more than one sense at the same time and wrap this in pleasure, then there is more retention and understanding.
This came to light when I set about learning a new skill – making paracord lanyards. This was going to be my Winter project until The Pup arrived. He had other ideas about my non-working hours.
I landed on a wonderful resource "paracord planet". A whole universe of demonstration videos. They also made regular reference and credit to another channel covering variations, so I went along for a visit.
Blah ….. you watch the hands making knots, with elevator music and no talking. Huh? (I suspect non-English speaking, but obviously gifted in knots)
The first site was like a cookery program talking about what the hands were doing as they were doing it, and why, with various inbuilt tips. The obvious difference between seeing it AND listening to it was dramatic. An eye opener for me.
Watch and listen
Bite the bullet, make the presentations, but we have nowhere to go to present? (Not that I miss the travel or being away from the dogs after 20 years of conferences).
Keynote, and I'm sure Powerpoint too, have stepped up the game for the online presentations. It is so cool to be able to make the slides, animate the wazoo out of them, record the sound, me nattering away with enthusiasm and then turn it all into one 40 minute learning package.
I have a long, long list of other presentations to create, so let me know your preference …. and would you like a listen-and-watch experience of?
Introducing Reward Predicting Stimulus, relevant and non-relevant cue selection. The function of the cue as a marker, how cues build chains, the fade in protocol and cue hierarchies.
This is a valuable technology that can shift how you view learning and teaching.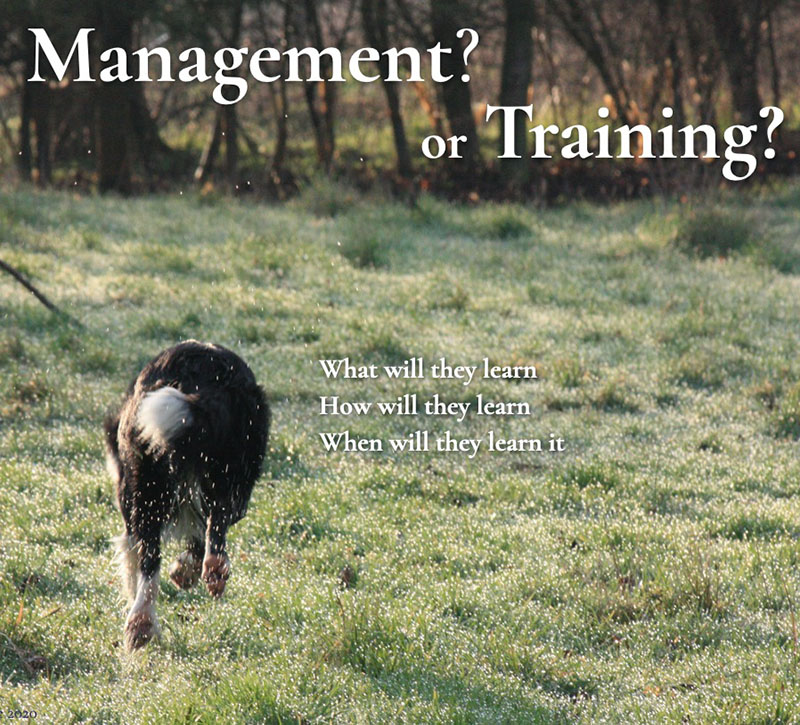 This presentation will help you make some important decisions and give you some really useful tips.
Kay will explain the difference between active and passive learning, how management solutions can be applied to ensure a strong relationship with your puppy or dog.
£15 credit towards the full course when you enrol