The World of Rewards
If you are ready to step forward and up-skill your learning I urge you to have a wander, even a wonder, at the world of rewards. Rewards are at the centre of life; reward drives desire to learn and we see new possibilities and re-think our views.
Training becomes learning; learning is about finding new and better rewards. Rewards surround our dogs and we can open up new learning when we put these rewards at the centre of their world.
If you want to take a quick journey here is an eye opener to encourage you to approach to see the potential and value of new learning.
Download our new pdf on Rewards: browse, return, pick, mix. Be defined as a learner seeking more and better rewards. Not bound or limited; not forced, not free, not positive, not reinforcement.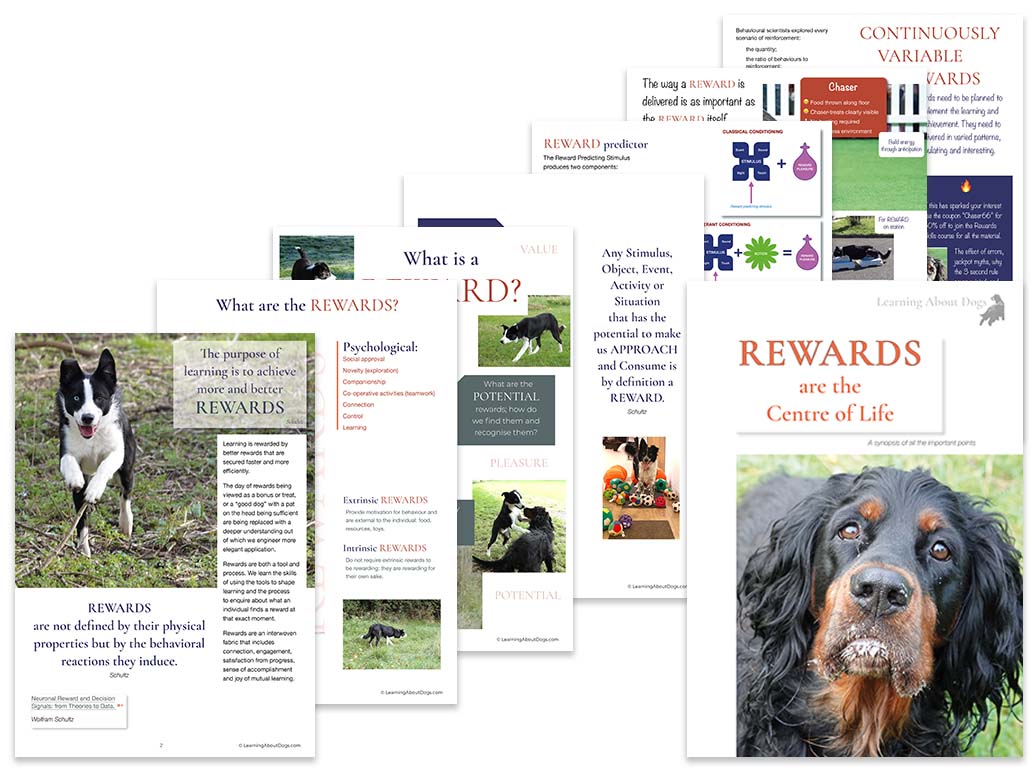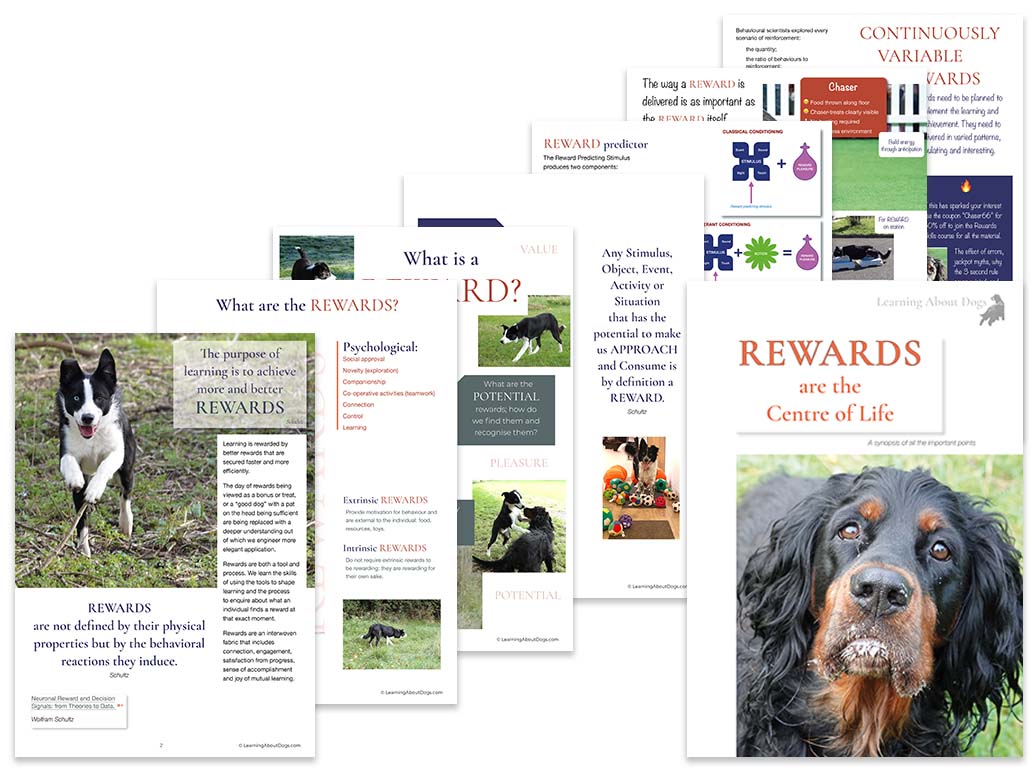 Keep a handy 8 pages pdf of the key material from the Rewards Skills Courses: this is also suitable for printing
core skills course
Reward Skills
Learn about the fascinating landscape of rewards and how to make them the centre of your training and relationship.
New technology is changing our understanding which will influence what rewards you choose. Explore the different and diverse ways we can deliver rewards to bring excitement or relaxation, curiosity or confidence.