Please make sure you have read all the details  for the course, have already got started with balls games as described in the Learning About Border collies course.
For the Sheepballs course we will be using different games to release different skills and innate behaviours. 
Generally, balls will always come off your feet – footballs, and other toys will be hand thrown. This avoids any confusion from the dog as to which "sheep" to keep their focus on. Looking at the hands when a ball is about to be kicked means the dog can miss the critical cues. 
All toys must be soft. You will often be aiming these directly at the dog's face, as they are learning their catch skills we do not want a missed catch to punch them in the face. 
All toys only under supervision, it becomes expensive if left as chew toys. Lock and key may be needed. 
Substitutes are fine as long as they fulfill the parameters and can be safely used and are washable. 
Balls:
From IKEA:
Giant soft balls, any colour any size. Your feet will also appreciate these when kicking. Larger are easier. Balls that are airfilled will last about 10 seconds, so looking for soft stuffing and fabric surface, and washable. These can be ordered online, although shipping is likely to cost more than the ball!
Four should be enough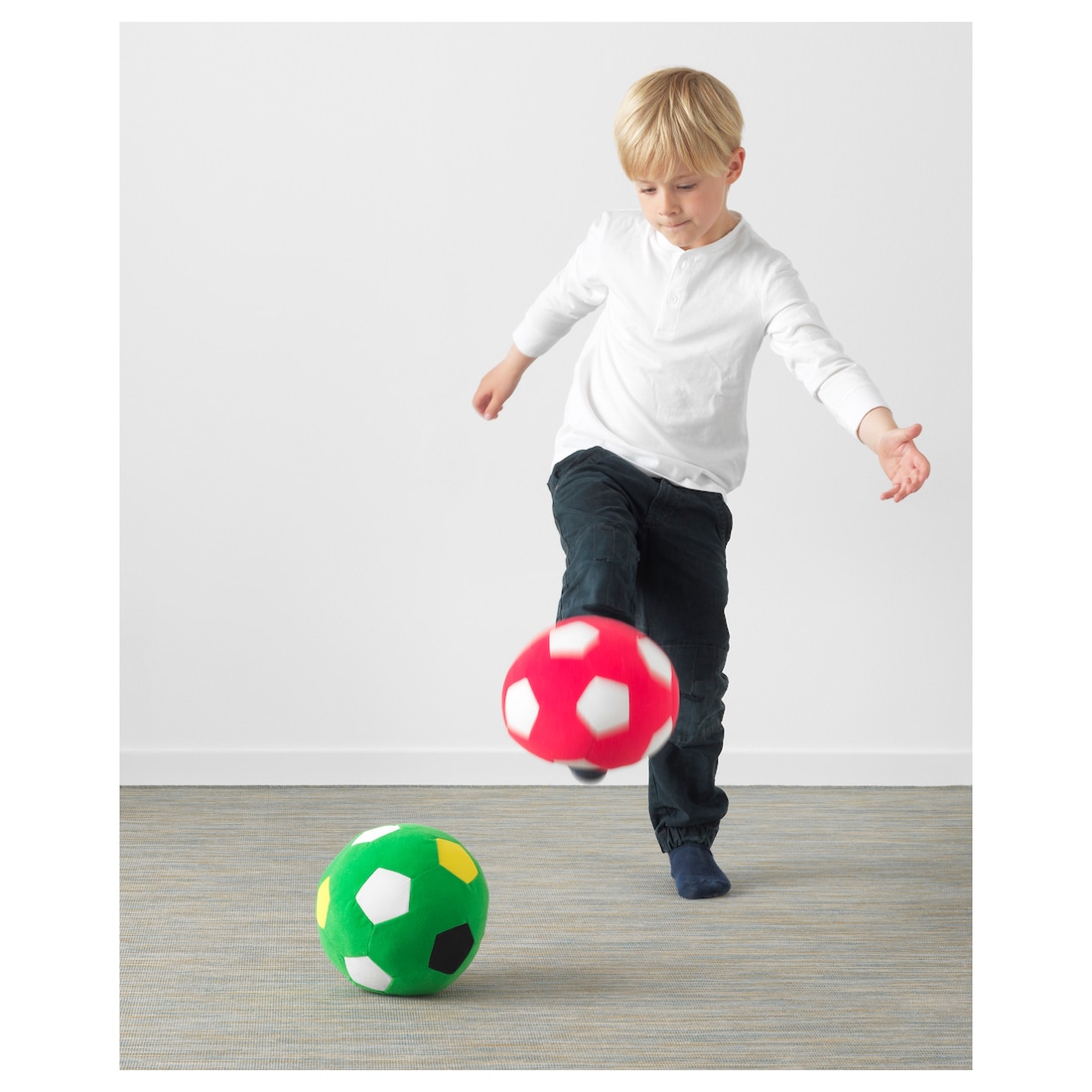 Lattice balls
The IKEA are ideal but not when the grass is wet. Then we go for lattice balls which also allow the dog to breathe through. Good for hot days and wet days.
My choice of brand is JWPet "Hollee roller". The rubber is sound and lasts for years, it also comes in many sizes and can fold down into your pocket. The larger are easier to kick, about the size of the IKEA ball, but a bit heavy, medium should be fine.
You can get these in Rugby ball shape, but they are a little unpredictable in direction, so can present a bit too much of a challenge for beginners. 
Four of these should be enough.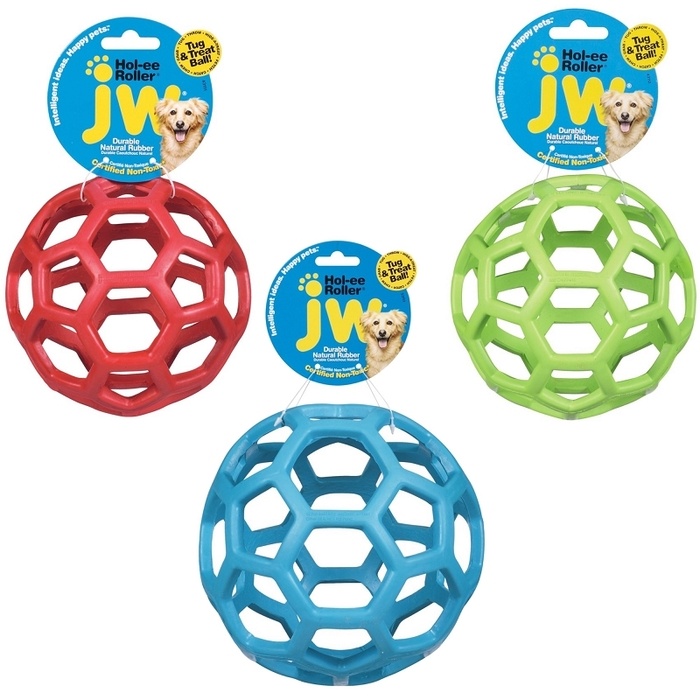 Discs and Flyers
Frisbees to you and me, although a search will only produce the hard plasitc variety which are too dangerous.
Find the the soft "flyers" similar to those from Tuffy. These go under many different names, and also produce a ring which I have yet to test out.
Any soft fabric that can survive the catching and washing will do.
Four of these of course!