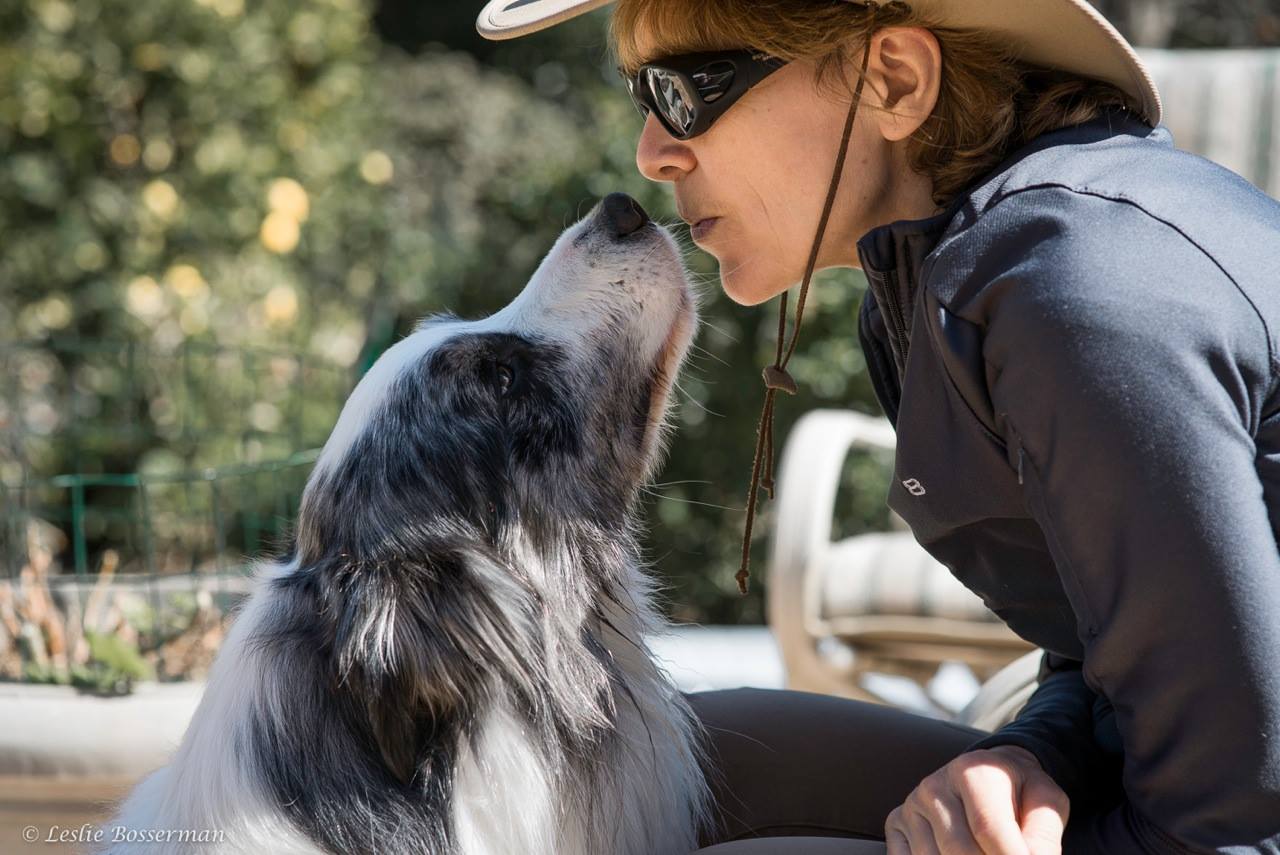 It comes in many forms. Walking together, sitting quietly together, sharing a mental or physical task. Individuals can be connected without looking at each other; just feeling each other's presence is perhaps the strongest type of connection. These activities can all be done with or without connection, but with connection they appear fluent.
Connection isn't taken; it's given. It's filled with appreciation, gratitude, and enjoyment of the other in the moment. It's free of judgement and other punitive or negative thoughts. It is fluid, changing moment to moment. The ease of establishing and maintaining connection varies by individual, as well as by factors that affect mood.
An astute observer can see connection. Seeing connection brings the same joy experienced when one shares connection. That's why photographs or video depicting connection can make us smile or give us happy goosebumps. Connection is a wonderful place to be.
Understanding what constitutes connection is the first step toward becoming skilled in connecting with others.
Connection has a biological basis. It's a social skill rooted in our evolutionary need to cooperate with others, enhancing our lives and ability to survive and thrive. A hunting wolf pack maintains a form of connection; each individual aware of the presence and location of the others, each moving in a balanced response to the others' movements.
Connection is sometimes doing what you both enjoy — experiencing something together makes it twice as fun — and sometimes doing what the other enjoys, because their joy is your joy. For connection to endure, those connecting must be genuinely invested in the happiness of the other.
photo: Nina's Photography

Connection is based on trust in another individual. As such, it often takes time to grow. But instant connections can be made if at least one of those connecting is proficient in the skill.
My yoga instructor takes time to approach and greet each new student with genuine interest and enjoyment, learning their name and a little about them. A dog training friend of mine can make an instant connection with any person, puppy or dog she meets, because she is genuine, caring and invested in bringing joy into her interactions. These two people spent their lifetimes practicing and becoming proficient in making connections.
Connection may seem to come easy for some, harder for others. But the ability to connect is based on practice of simple skills, then continuous learning and refining of our interactions using those skills. Learning to connect takes effort, before connecting becomes effortless.
Practice viewing from another's perspective. – Observe their likes and dislikes. What floats their boat vs. what deflates them? – What is their current mood, wants and needs? Do they feel energetic, or do they need quiet time now? – What can you choose to do, to make life better for them in this moment?
Actively consider what connection looks and feels like, then practice and reinforce it. External reinforcement is a good place to start. But as true connection becomes established, it feels good. It's innately reinforcing in subtle ways — a smile that grows from within, moving as one, gaining the goal together.
Connection is about bringing out the best in each other. It's about mindful interaction; anticipating each other's movements, emotions, needs and wants. You can scritch your dog behind the ear with or without connecting with him. Being mindful about the dog's response to the offer of a scritch will enhance your relationship.
In a relationship with connection, the whole is much greater than the sum of its parts.